McLaren Packaging is a family of specialist paper and cardboard packaging companies:
McLaren Tubes
McLaren Corrugate
Blue Box Design

Compack Cartons
Interlok Divisions

Established in 1979 as an independent supplier of corrugated cases to the whisky industry, McLaren Packaging has grown to sales of over £45 million across a wide range of paper-based packaging, primarily for the UK drinks sector.
Employing over 300 people and operating across seven sites in Central Scotland, McLaren Packaging is a family run company supplying small, independent operators through to large, multi-national organisations.
From high-quality flexographic printing to award-winning shaped tubes and rigid boxes, we lead on innovation, quality and service.
1979
Founded by Jim McLaren supplying corrugate cases to the whisky industry
1983
Diversified into multipacks and basket packs
1985
Established solidboard divisions business
1986
Opened new factory in Port Glasgow
1988
Extended portfolio to include solidboard boxes
1991
Commenced litho printing at Battery Park Unit, Greenock
1994
Sold divisions business
1999
Extended premises in Port Glasgow
2006
Entered composite tubes market
2007
Purchased half of industrial estate for future expansion
2008
Donald McLaren appointed as Managing Director
2011
Constructed state-of-the-art composite tube factory
2013
Acquired Blue Box Design, presentation box company
2015
Michael McLaren appointed as Sales & Marketing Director
2018
Opened new Design and Manufacturing facility for rigid boxes at Blue Box Design, Stirling
2019
Brought Interlok Divisions Limited back into the family
2020
Celebrated 40th Anniversary of McLaren Packaging with record turnover and capital investment
2021
McLaren Packaging signed up to United Nations (UN) Race to Zero
2022
Launch of Sustainable for Life ethos and Millhouse carbon offsetting project
1979
1983
1985
1986
1988
1991
1994
1999
2006
2007
2008
2011
2013
2015
2018
2019
2020
2021
2022
The story of McLaren Packaging
The McLaren Packaging story started with the vision of Jim McLaren and continues today, with the second generation, as a strong family of businesses which are 'Created with Experience', 'Inspired by Innovation' and 'Sustainable. For Life'.
In 1979, Jim McLaren founded McLaren Packaging with a clear ambition to become a specialist, independent supplier of paper-based packaging to the UK drinks sector. Through foresight and entrepreneurial vision, McLaren Packaging crafted a long-standing reputation for innovation, quality and service.
This allowed the business to grow organically, and acquire different specialist packaging companies, developing the internal expertise and knowledge to make McLaren Packaging the highly regarded and well respected organisation that it is today.
With premises in Port Glasgow, Inverclyde since inception, starting with one factory, and now consisting of four production facilities, the location has allowed McLaren to offer a successful One Stop Purchasing service to global brands.
McLaren Tubes, McLaren Corrugate and Interlok Divisions are all based in Port Glasgow today, with Blue Box Design in Stirling and Compack Cartons in Livingston, the group has production facilities across the central belt in Scotland.
Certifications & Accreditations
McLaren Packaging is committed to working and operating to the highest standards. Our dedication to high service levels, quality and innovative products is supported by being part of accredited industry bodies.
BS EN ISO 14001:2015
As part of the company's commitment to continue to protect the environment we maintain our operations and sites to the internationally recognised ISO 14001:2015 environmental standard.



BS EN ISO 9001 (Quality)
The International Quality Management Standard. Applicable to all types of company in any industry, the standard is based on a number of quality management principles including a strong customer focus, motivation and implication of top management, the process approach and continual improvement.



BS EN ISO 45001 (Health & Safety)
Ensuring that the organisation has an effective management system in place to reduce health & safety risks within the workplace – protecting workers from potential harm and increasing production at the same time.

BRCGS Packaging Standard (Food Safety)
The BRCGS Global Food Safety Standard has set the benchmark for over 20 years. Adopted by over 20,000 sites in 130 countries, the standard is accepted by 70% of the top 10 global retailers, 60% of the top 10 quick-service restaurants, and 50% of the top 25 manufacturers. Developed with input from industry, it provides a framework to manage product safety, integrity, legality and quality, and the operational controls for these criteria in the food and food ingredient manufacturing, processing and packing industry. We have received A++, the highest accreditation, since 2018.

Forest Stewardship Council® (FSC)
Forest Stewardship Council (FSC) accreditation is the global forest certification system enabling consumers to identify, purchase and use wood, paper and other forest products produced from well-managed forests and recycled materials. We offer our customers packaging that comes from a sustainable forest, sourced ethically. It is important that we recognise the social and economic importance of protecting the environment and we are fully committed to complying with the requirements of the Environmental Protection Act 1990 and the EU Regulations 995/2010.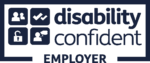 Disability Confident Employer
We are members of the Government - sponsored Disability Confident Scheme, aimed at creating a movement of change, encouraging employers to think differently about disability and take action to improve how they recruit, retain and develop disabled people.
Awards
At McLaren Packaging we pride ourselves on producing the highest quality paper-based packaging. Some of our awards include:
Winner Chamber of Commerce Awards for 'Best Manufacturing Company'
Winner of Packaging News 'Cartonboard Pack of the Year'
Shortlisted for 'Branding Project of the Year' by UK Packaging Awards
"The process of developing our pack was so easy and so customer-forward, I was astounded. Most importantly, our consumers loved this special packaging item and our sales delivered nothing short of record-breaking sales for us, The McLaren Packaging team delivered, and I wouldn't hesitate to work with them again and again."
Senior Brand Manager, Global Rum Brand
"Bringing a completely new product to market is never easy, however McLaren's have taken all the hard work and made it look simple. Their support on product specification, colour attainment and on line co-packer quality has been fantastic. As a family run business, they have no functional silos, offer a very hands on approach which I love."
Head of Packaging, UK Drinks Company
"Great supplier - always on time with a speedy response to escalations. We have built a great relationship, friendlt yet professional."
Procurement Manager, Global Wine & Spirits Company
"McLaren produce top quality printed boxes on a consistent basis and provides great service. On top of this, the feedback that we receive from our Mail Order customers for our printed boxes is always positive."
Founder, Global Vodka Brand
"As a customer of McLaren Packaging for several years I would happily recommend them to anyone looking to fulfil a packaging need. McLarens are a supplier of high quality with a track record of delivering on time and in full. McLaren are an excellent supplier."
Supply Chain Director, Global Spirits Company