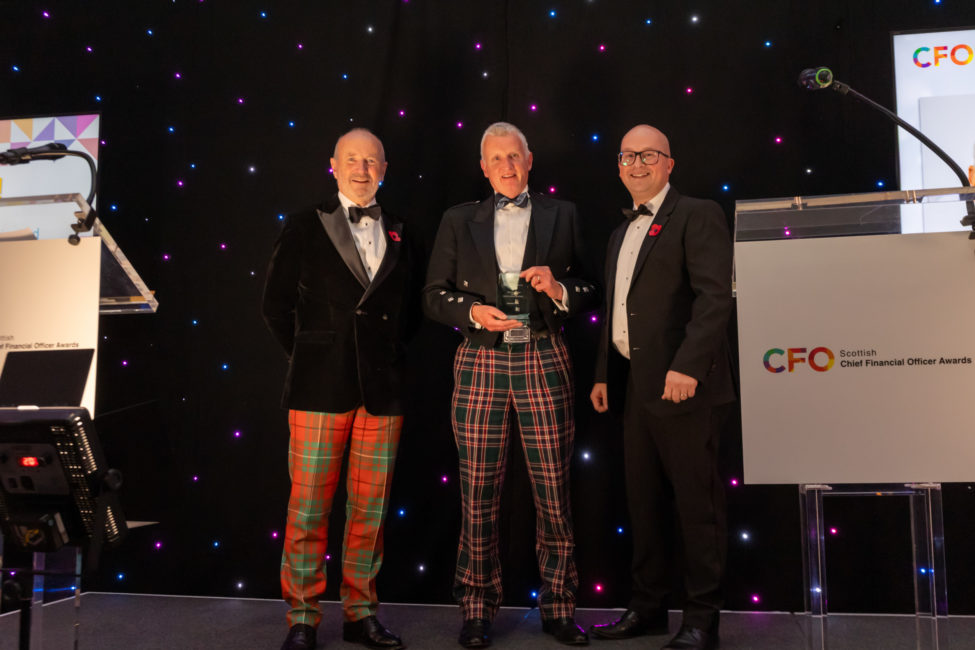 McLaren Packaging Group Finance Director Named CFO of the Year 2023
It is with great pleasure that we announce our Chief Financial Officer of McLaren Packaging Group, Alasdair Miller was named CFO of the Year in the Family Owned Business category at the Scottish Chief Financial Officer Awards held in Edinburgh.

The Scottish Chief Financial Officer Awards acknowledge and honour the outstanding talent of CFOs and their teams across Scotland.
With 10 categories, the awards evaluate the enterprise, leadership, resilience, social impact and all-round excellence of financial leaders and their teams in Scottish businesses over the past 2 years.

Donald McLaren, the Group's Managing Director, said:

"Congratulations to Alasdair for the well-deserved achievement. He has made a very positive impact on our business since he joined us a few years ago, supporting our ongoing goal to develop and expand sustainable and innovative packaging, and facilitating continued growth across the companies. This award only highlights his exceptional contribution to our team."

Alasdair Miller, Group Finance Director, said:
"I am truly honoured to receive the CFO of the Year 2023 award at the Scottish Chief Financial Officer Awards. This recognition is a testament to the collective dedication and innovative spirit of the entire McLaren Packaging team. It inspires me to continue contributing to our mission of sustainable packaging solutions and reinforces the importance of financial leadership in driving positive change within our industry. I share this achievement with my exceptional colleagues and am excited about the continued journey of growth, sustainability, and excellence for McLaren Packaging."
The Group has grown consistently in recent years both through organic growth and acquisition, with current turnover now approaching £50 million and employing 350 people across seven manufacturing sites in Central Scotland.
We extend our warmest congratulations to Alasdair on this well-deserved achievement.