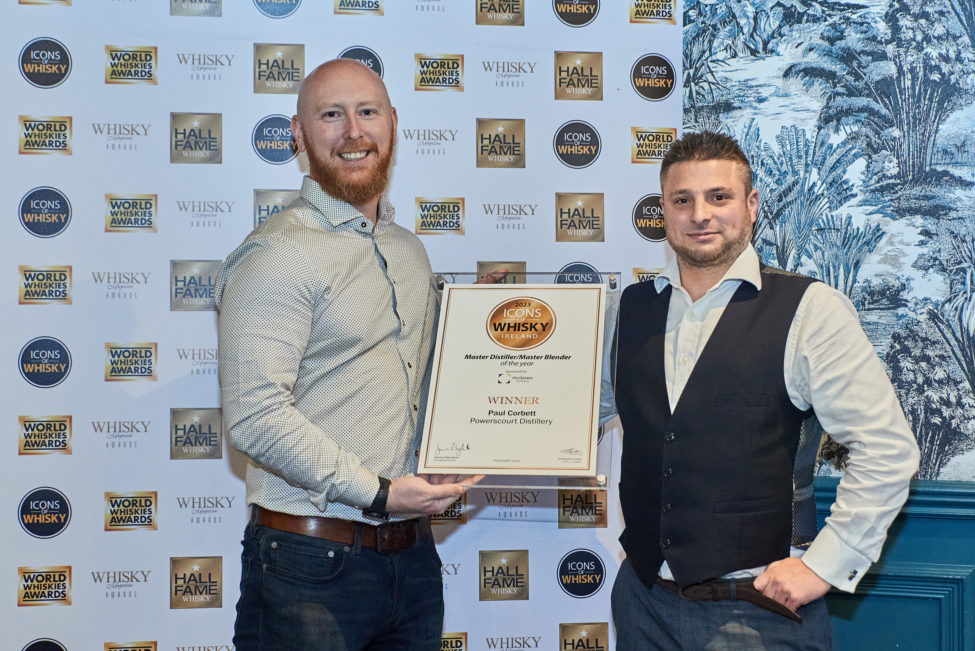 Paul Corbett wins Master Distiller/Master Blender of the Year sponsored by McLaren Packaging at Icons of Whisky Ireland 2023 Award
Paul Corbett of Powerscourt Distillery has won the coveted Master Distiller/Master Blender of the Year category of Whisky Magazine's Icons of Whisky Ireland 2023 Award Winners.
John Wilcox of Blackwater Distillery was Highly Commended. The winners were announced in Dublin.
Among some of the biggest winners of the night were Irish Distillers, who took home the prize for Distillery of the Year, Blackwater Distillery, who won the award for Craft Producer of the Year and Dingle Distillery's Michelle Guilfoyle, who was awarded Distillery Manager of the Year.
Michael McLaren, Sales & Marketing Director, McLaren Packaging, said: "Congratulations to Paul, a thoroughly deserved winner of this fiercely-contested category.
"Packaging plays a vital role in the branding of drinks and, as such, McLaren Packaging is delighted to support the awards to help raise awareness of our innovative, premium drinks packaging solutions within the resurgent Irish whiskey sector."
Christopher Coates, Whisky Magazine's editor-at-large, added: "The burgeoning Irish whiskey industry is really coming into its own this year, as many producers have begun to transition from sourced liquid to spirits distilled entirely on their own sites and by their own teams.
"Hand-in-hand with this coming of age for Ireland's newest whiskies, the reopening of the world following the Covid-19 pandemic has seen the Irish whiskey tourism industry blossom in earnest."
This year's regional Ireland leg is set to be followed by the Whisky Magazine Awards Scotland 2023, taking place on 8 December 2022. The ceremony will include the presentation of the World Whiskies Awards Scotland category winners, Icons of Whisky Scotland 2023 and the Whisky Magazine Hall of Fame.
For further information please contact Michael McLaren on 01475 745246
Issued on behalf of McLaren Packaging by Liquorice Media tel 0141 332 4935 www.liquorice-media.com
Date: 30 Nov22