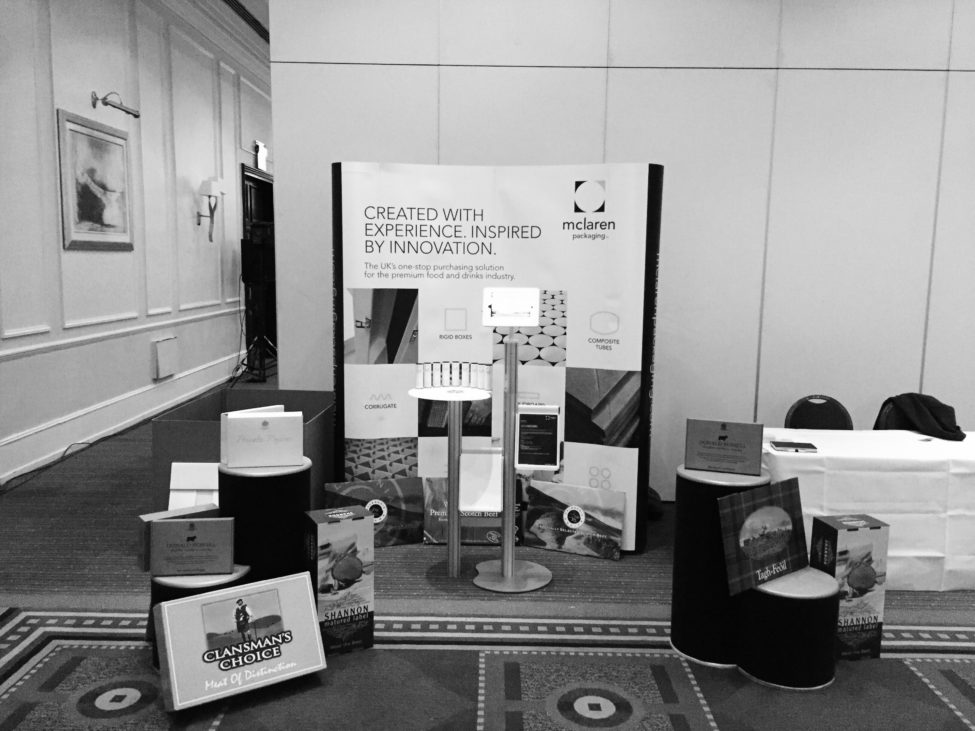 Scottish Association of Meat Wholesalers Conference
Saturday 16th April marked the Annual Conference for the Scottish Association of Meat Wholesalers (SAMW) in Glasgow: http://samw.org.uk/
The theme for the 2016 Conference was 'Tomorrows' Challenges'. Appropriate as the Industry faces an uncertain outlook as pressure mounts on Wholesalers' margins as structural change in the UK retail landscape continues at pace and the industry attempts to keep up with a changing consumer, increasingly focused on convenience. Members listened to experts from different parts of the Industry as they shared the latest information on a broad range of topics from Food Safety to Export Sales Forecasts.
This is the 1st year that we have supported the Association and were well received by the members and the paper based packaging that we produce. In particular attendees were interested to learn about how we create premium packaging to support premium pricing through the use of materials, prints and finishes.
The event concluded with the Annual Dinner & Dance where each guest was treated to a select cut by Michael Malone's of Edinburgh, washed down with a specially created Blended Malt Whisky provided by McLaren Packaging.