Presentation & Protective Packaging
We've spent decades perfecting the full range of packaging solutions.
Display, present and sell your product with our shelf ready presentation packaging. Made from natural materials for a high quality finish, the luxurious feel is ideally suited to artisan and elite brands.
If you're transporting your products, our robust protective packaging is trusted by market leaders to deliver in perfect condition. It's the ultimate tried and tested transport packaging.

And for maximum efficiency, use our streamlined, seamless, One Stop Purchasing service. Designed to meet all your packaging requirements through a single source, it's quick, efficient and adds value.
Shelf Ready Packaging
Our creative and innovative approach, combined with our technical expertise and tried and tested design, offers the ultimate presentation solution.
From cardboard tubes to rigid boxes, cartons, multipacks and corrugate, we have one goal in mind - to elevate your brand with the highest quality, beautiful and tactile shelf ready packaging.
We recognise that you've crafted your product with consideration, care and passion. We apply the same values when we design and manufacture your presentation packaging. It's why we're trusted by some of the leading brands.
With a range of materials, styles and structures to choose from, let us help you create the ultimate solution for your brand and products.
Our Presentation Packaging Range
E-Commerce Packaging Solutions
Protective Packaging
In today's world, reliable protective packaging is essential to safeguard your goods, reputation and bottom line.
Whether your product travels by road, sea or air, we design and manufacture and test robust and secure packaging to withstand the rigours of handling and eliminate unnecessary damage to your products.
We understand the challenges of transporting products and can share our experience and expertise to help you purchase high quality protective packaging that won't let you down.
Our Protective Packaging Range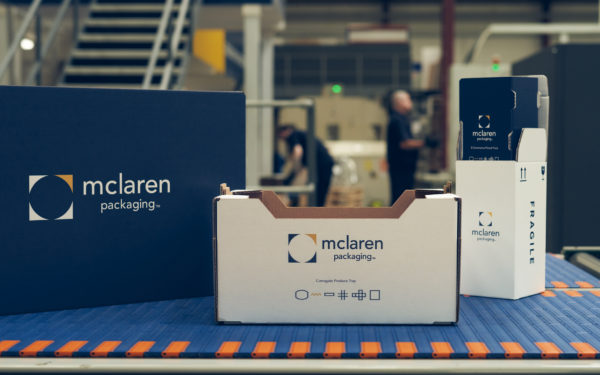 Corrugate
Corrugate is the most widely-used transport packaging, in the form of corrugate shippers, trays and mailer packs. These protective packaging solutions hold and protect your products on their journey to your retailers, whilst providing another opportunity for effectively showcasing your brand on route, via high quality print.
We design and manufacture high quality corrugate protective packaging at our facilities in Scotland, for brands throughout the UK and Ireland. Choose to purchase this packaging type from us individually, or as part of our One Stop Purchasing option.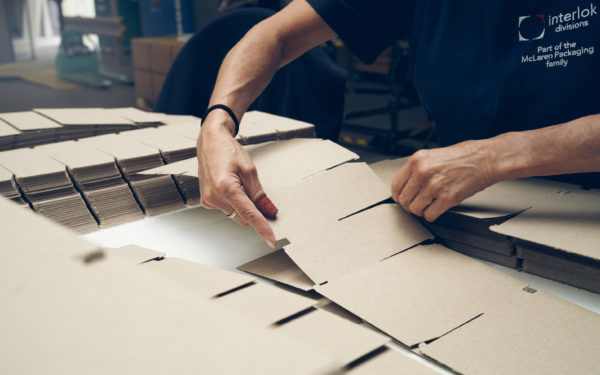 Divisions
Protect your goods from scuffing, breakage and crushing during transportation, storage and presentation through the use of division/partition packaging. This is a key part of your product protection and should be considered as part of your overall protective packaging decisions.
At Interlok Divisions, we manufacture multi-cell divisions in a wide range of configurations and sizes to suit your product requirements and to ensure that your products arrive at their final destination in perfect condition. Benefit from our expertise, innovation and testing process to help eliminate unnecessary damage to your products.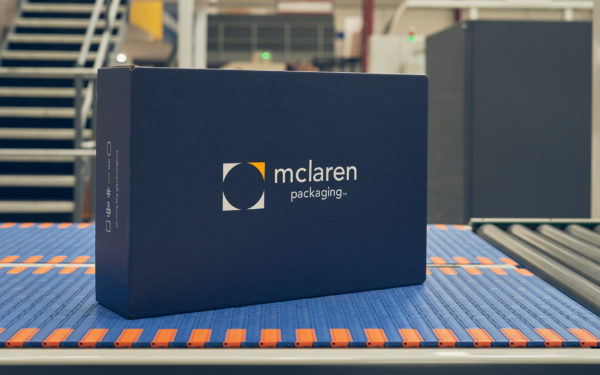 Solidboard Boxes
The food sector, such as the meat, fish and produce industries need to carefully transport products to protect and maintain their quality. Solidboard is a speciality material used due to its strength, cost and excellent performance in extreme environments – such as refrigerators and freezers.
We have decades of experience in designing and manufacturing high quality, solidboard boxes for the food sector giving you a transport packaging solution which ensures your premium products are well protected during transit to arrive at their destination fresh and in good condition.
We have worked with McLaren Packaging now for a number of years for everything from corrugated whisky cases through to high end presentation boxes. The products they supply have always made the grade and continue to impress both us as the customer in terms of lead times and design assistance and the clients we have worldwide in customer satisfaction. Along with many thousands of cartons at a time, Wolfburn also has a frequent requirement for small numbers of high end items of packaging that McLaren can handle equally well in a timely fashion. Increasingly as the business grows, the need for a one stop shop has become apparent and with one supplier and one point of contact to work through, it has made a huge difference to the success of meeting orders in turbulent times. With a fast turnaround from the design phase through to delivery McLaren make the grade."
Founder & Owner, Scottish Distillery
McLaren and Compack have elevated our product lines with some fantastic carton board giftboxes as well as supplying us with most of our corrugate needs. They have always delivered to an exceptional standard and proved to be a timely and reliable partner to work with.
Director, Premium Drinks Importer & Distributor