The conversion of paper to corrugated sheet board requires energy. In our jointly owned facility at CorrBoard, renewable energy from our neighbour, CorrBoard Bio Energy, powers our corrugator machine enabling us to produce low carbon corrugate. Thanks to its 'eco enclosure', the corrugator also consumes 40% less energy than a traditional machine.
Making it circular
The natural bio-based and biodegradable alternative to fossil-based products, corrugated sheet board is made from paper and starch from wheat or maize.
Corrugated paper packaging is 100% recyclable and fibres can be reused up to 25 times. The corrugated industry is sustainable by design, circular by nature and innovative.
CorrBoard UK, the supplier of our corrugate, enables us to produce low carbon corrugated sheet board produced from renewable energy, powered by food and drink waste.

We are the only UK packaging company to offer a truly circular solution for paper-based packaging users where a customers' waste can be used, to power the conversion of the next generation of their corrugate packaging.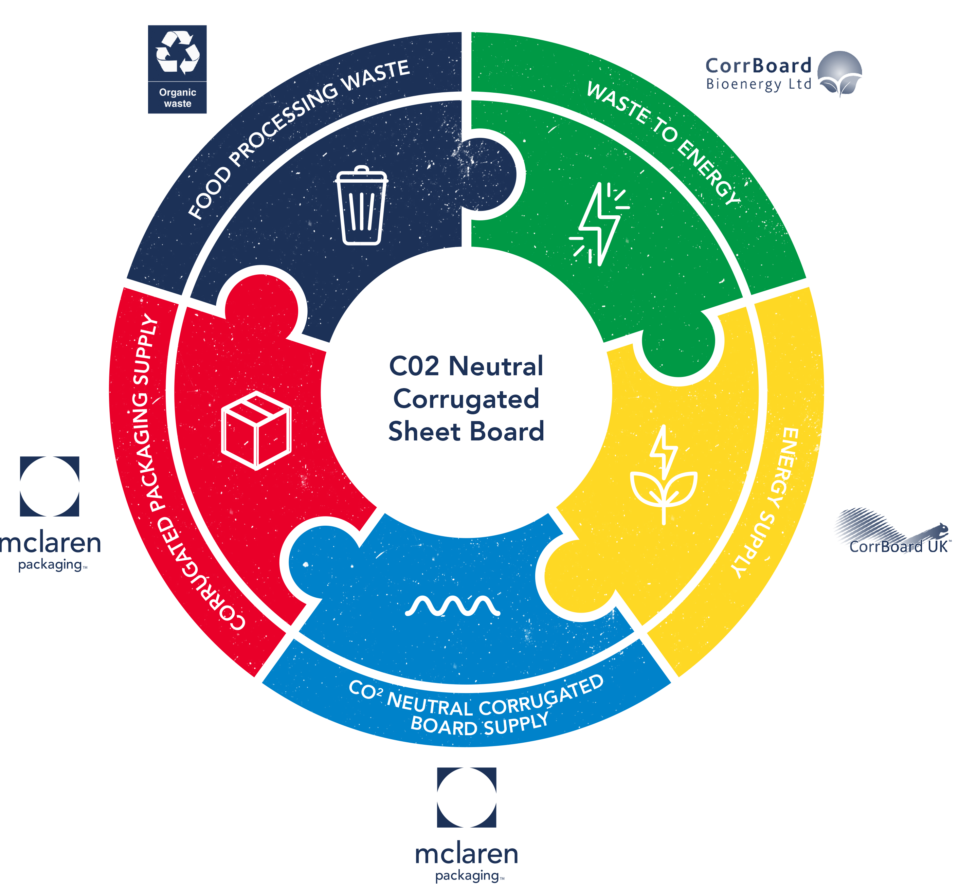 Discover our group wide initiatives